FINE FARE: The Foundry offers a unique assortment of delicious and seasonal new American fare and fresh takes on pub favorites sourced from the finest local purveyors and prepared from scratch.
CRAFT BEER: The selection of rotating seasonal beers on more than 30 taps includes Pittsburgh's best local breweries & hard to find offerings from America's finest craft brewers.
PROPER COCKTAILS: The Foundry's cocktail list includes expertly prepared drinks with an emphasis on American small-batch bourbon and rye.
THE TEAM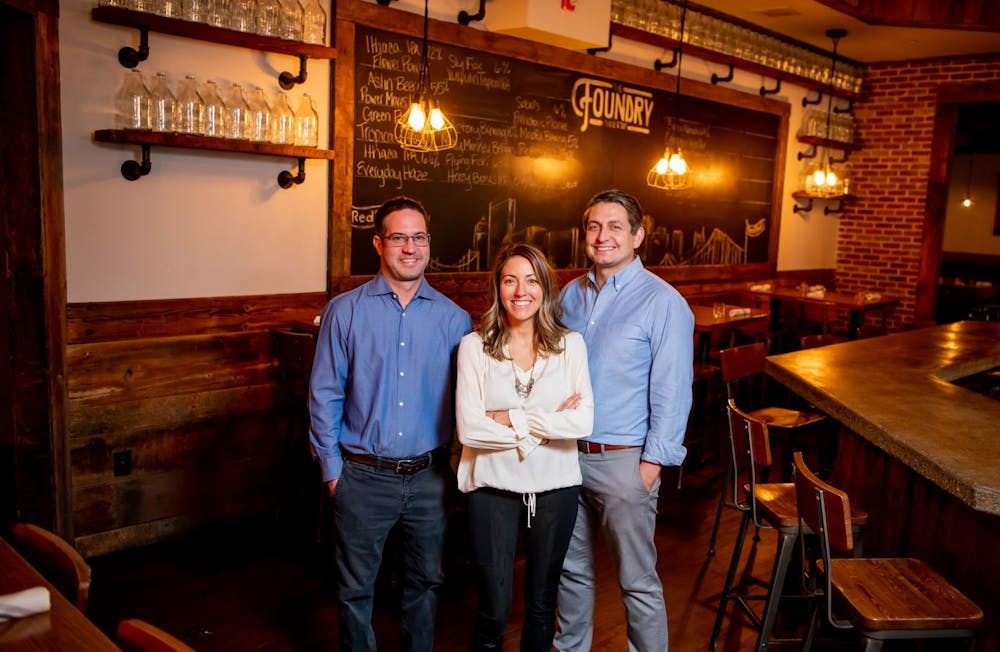 The Foundry is the realization of a lifelong dream of brother and sister Andrew Stackiewicz and Michelle Bugg, and Michelle's husband, Rob, the Founders and Owners of the Foundry Table & Tap.
Sean O'Connor - Executive Chef and Partner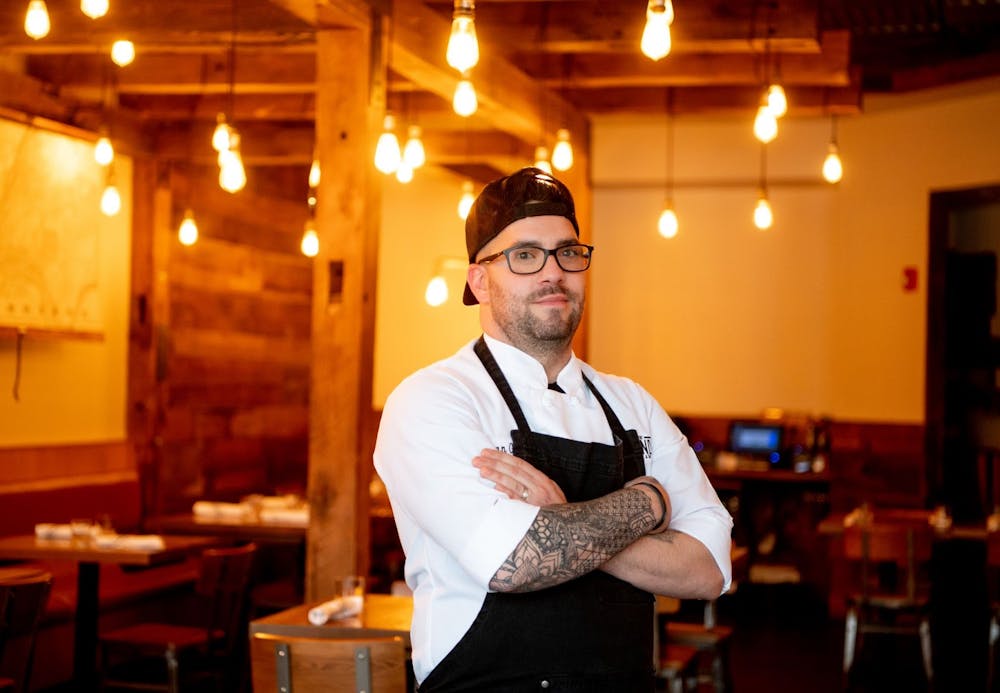 Sean joined the Foundry team in 2018. Sean, a Pittsburgh native, started his career at the Omni William Penn Hotel and has served as Executive Chef at multiple family-owned restaurants in and around the city, with experience ranging from casual to fine dining. Sean graduated from Le Cordon Bleu Institute of Culinary Arts.
Jordan Rodrigues – Executive Sous Chef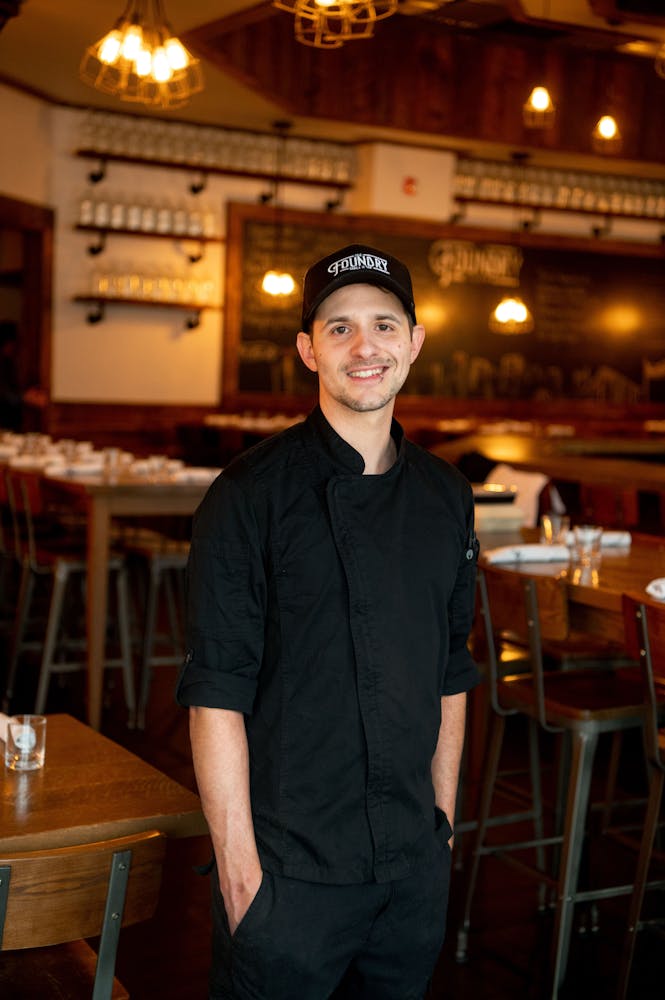 Jordan joined the team in the summer of 2021. Jordan has had the opportunity to work and learn in a variety of cultures and cuisines around the country while maintaining a strong backbone in Murrysville and the Pittsburgh area most recently. Jordan had the privilege of working under Sean O'Connor previously and jumped at the opportunity to become a part of the Foundry Table & Tap. He has been in the industry for over 12 years and is excited to share his passion and commitment with the city.
Dan Flora - General Manager & Partner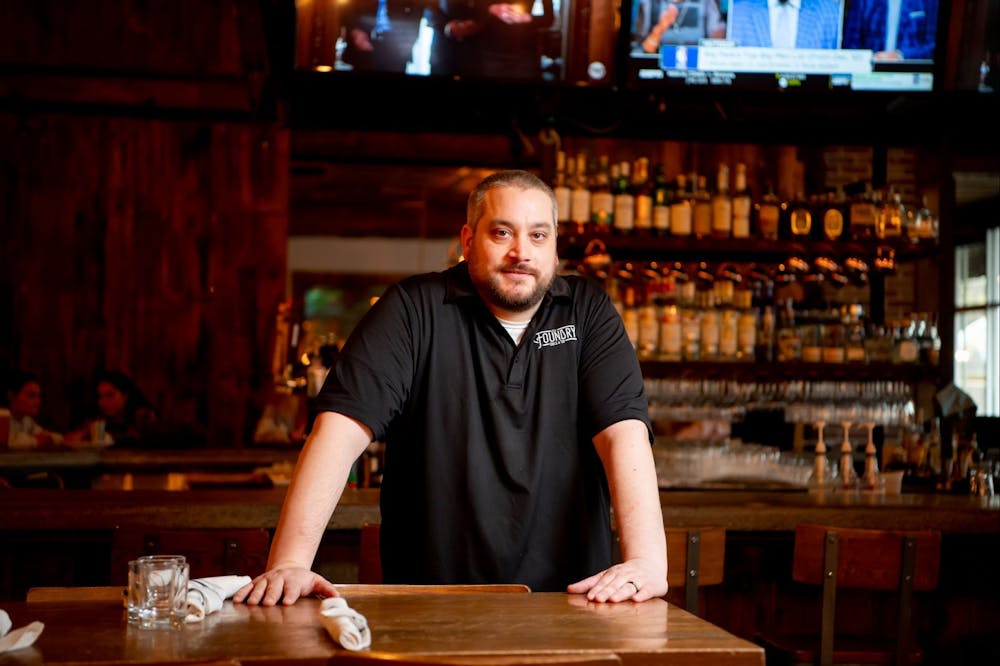 Dan has been with the Foundry since 2017. Dan has worked in the restaurant industry for over 20 years and previously managed a number of fine dining establishments in Miami Beach, including Beachcraft by Tom Colicchio and the Dutch Miami by Andrew Carmellini.
Chris Camerson - Bar Manager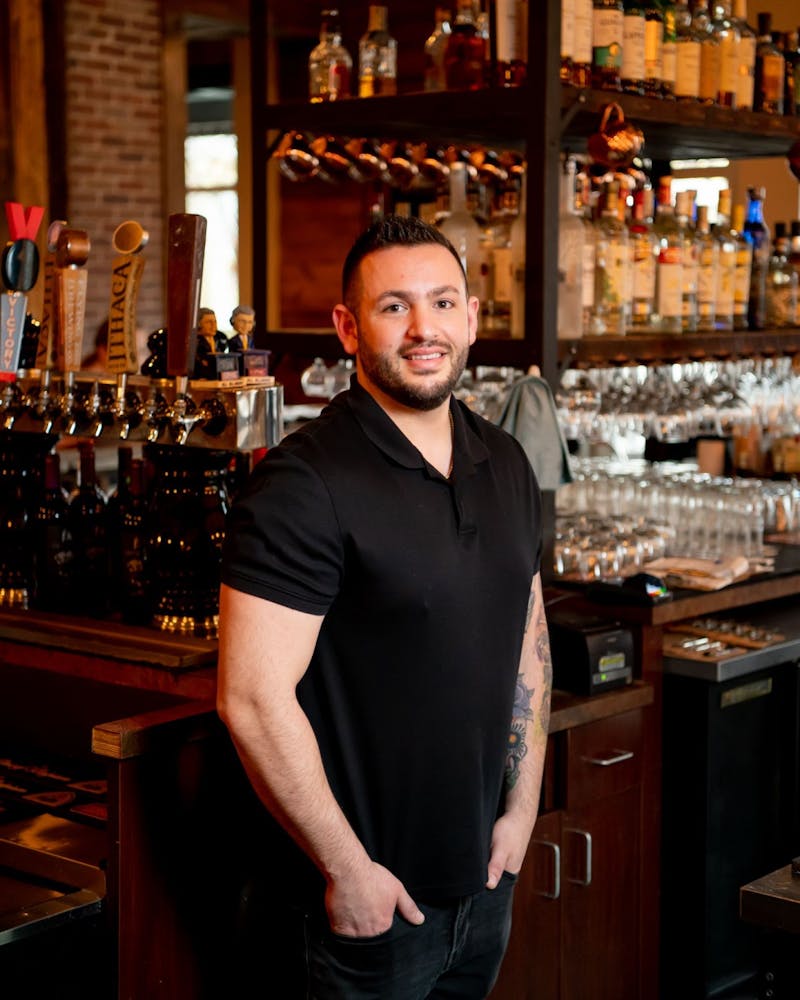 Chris joined the Foundry in 2021 after many years in the industry. Chris is responsible for The Foundry's award-wining cocktail program and is committed to providing an exceptional guest experience.
Rachel Stackiewicz - Event Manager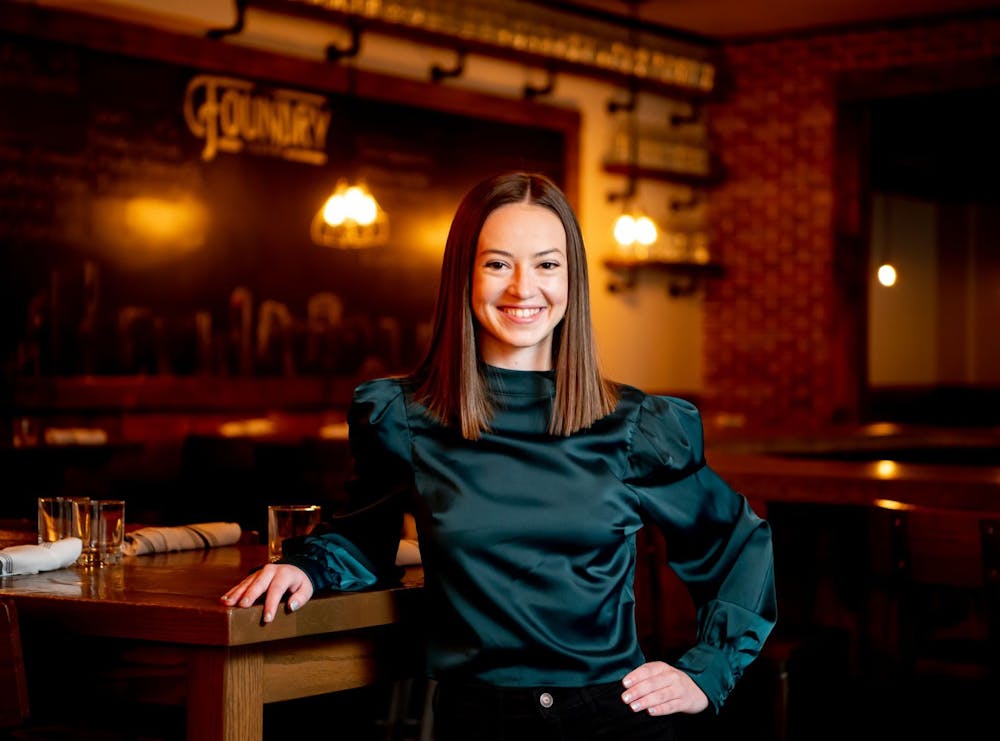 Rachel joined The Foundry in 2021 after graduating from the University of Pittsburgh. She has several years of experience as a wedding planner, and now manages all of our private events and catering, from small private dinner parties to large scale weddings.